Global finds, storytelling designs and local creations have turned this stylish entrepreneurial duo's Byron Bay house into their dream home.
Saasha Burns and Sammy Leetham, the husband and wife duo and founders of Australian wellness brand, BEAR, and creative studio, BEAR Originals, purchased the Byron Bay property back in August 2017 after falling instantly in love with its tranquil location, renovation potential and impressive palm tree collection.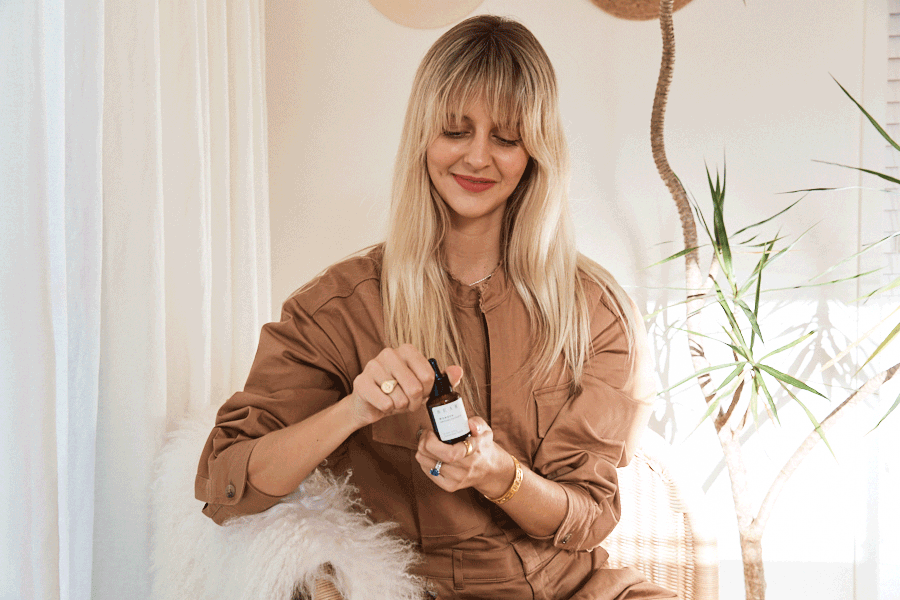 Burns and Leetham fittingly describe the three-bedroom, two-bathroom Queenslander as "warm, coastal and minimalist" — and by adding "idyllic" into the mix it sums up the property to a tee. The house boasts a picture-perfect wrap-around verandah, picturesque views of the Byron hinterland and an interior so dreamy it would send any interior-lover into an Instagramming frenzy.
"We want our home to be warm and inviting, where you can relax on the linen couch with a coffee or gather around our round table for dinner and talk late into the night."
For more on Burns' and Leetham's home and interiors…